Events
Weddings

There is no day more special or important than your Wedding Day! As the festivities unfold, the bride and groom can relax with confidence that all of the details and contingencies have been planned for and that their day will be a memorable highlight of their lives together. The Carriage House Event Center offers a wide array of options to make your wedding reception a spectacular celebration. Our events planning service will work within your budget to accommodate every detail, from the wedding party's grand entrance to the color of the place settings.
Anniversaries

The love and commitment of two lives shared through years of marriage should be celebrated! If you are planning that celebration, the Carriage House Event Center is proud to assist. Ask about our catering services and our lovely cottage – a perfectly convenient getaway for the anniversary couple.
Class Reunions

Whether yours is the class of 2010 or 1950, the Carriage House Event Center can provide a uniquely tailored celebration of your high school or college years. The simple layout of our spacious banquet hall and the beautiful hardwood flooring throughout will allow for the ample allocation of dance floor. And of course, we can provide bartending services, catering and a wide selection of deejay services. Your only job is to gather your classmates and have a good time!
Proms

Is there a more iconic rite of passage for high school than the prom? The Carriage House Event Center is a perfect location for a magical evening that is sure to be remembered (if not embellished) long into the future. For those planning the event, take note that the Carriage House is owned and operated by a mom.
Corporate Events and Retreats

Do you need a place to think? To regroup? Reenergize? To plan for a profitable future? The Carriage House Event Center is the ideal locale for your corporate retreat. We offer a rare combination of privacy and accessibility, and our grounds are the perfect place to take a break or stage a team building exercise. Whether you need a set of markers or a sound and projection system, you can count on your partners at the Carriage House to provide all the resources and assistance necessary to make your corporate event a rewarding experience.
Trade Shows

The Carriage House Event Center boasts a large, spacious floor plan with accessibility for easy loading. Lighting, electricity, sound – the Carriage House Event Center provides an intelligently designed venue that will satisfy a wide array of display requirements. Add to that our convenient location (just off Route 23 on the Southside of Oneonta) and handy parking and your trade show is bound to get rave reviews!
Other Events

At the Carriage House Event Center we take pride in our flexibility and creativity. Let us know what type of event you may be considering and our staff of experienced professionals will partner with you to produce an event that meets or exceeds your vision.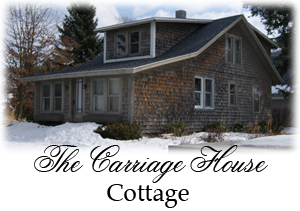 Click for more information